---
American Foods in Japan
---
We have American Food from original chain restaurant.
McDonalds

Hey! We have McDonalds in Japan
McDonalds in Japan
Price
| | |
| --- | --- |
| Menu | Japanese Yen |
| Big Mac | 350 |
| Fish Sandwich | 350 |
| Double Cheese Burger | 320 |
| Quarter Pounder Cheese | 390 |
| Value Set | 600 - 690 |
| Coffee Large | 210 |
| Coffee Medium | 150 |
| Coffee small | 100 |
| Coke Large | 250 |
| Coke Medium | 210 |
| Coke Small | 100 |
The latest debut is McGRAND.
It costs 315 Yen but tastes better.
Better buns and 80 g juicy beef.
But this menu had terminated.
Alsothe serving of Tonkatsu Mac Burger is almost terminated,
Detail menus of McDonald is on http://www.McDonalds.co.jp/messe/index.html in Japanese.



All McDonalds restaurants use only imported beef.

Size
I think all items are a little bit smaller than US size.
Especially drinks.
Medium size in Japan seems Small in US.
The price in Japan seemed more expensive than US price but after the half price sale it becomes even.
If you are from US and miss US food, visit McDonald.
Your homesick will be blown away after a visit of McDonald
---
Burgerking
---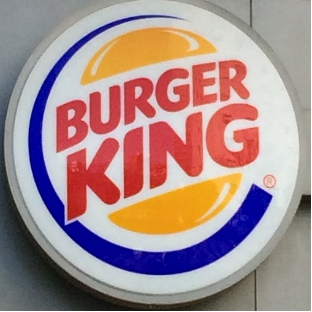 Your next choice might be Burger King.
We have a Whopper. It costs you 490 yen.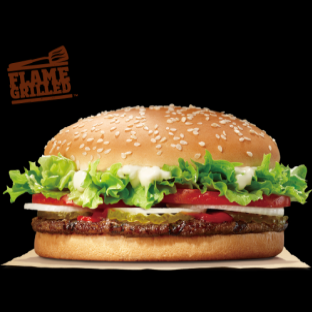 ---
Kentucky
---
It may be your favorite Chicken restaurant.

You have same taste as US one's.

If you have a challenge spirit, try Japanese fried chicken in Japanese restaurant.
---
Baskin Robbins
---
We have a dessert bar also. If you are fun of an ice cream, it might be a good idea to make a stop at this restaurant. We, Japanese, call it 31;Thirty one.

If you want to find it, you may need to ask someone where is "Thirty One ice cream?"..
---
Pizza
---
We have Domino Pizza.
Many restaurants serve Pizza also.
The size of Pizza is smaller than you expect.
But still it is Pizza.

Pizza Hut is also available.


---
Denny's
---
If you miss American food, we have Denny's.




It may not locate close to your hotel.
Check it at your hotel.
---
TGI Friday
---
For easy eating, TGI Friday i sone of your choice.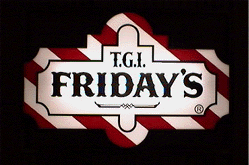 ---
Outback
---
Also Outback is available now.
The price is higher than US one.
---
Subway
---
You can find Subways around.
The price is higher than US one.