Bring a handkerchief!!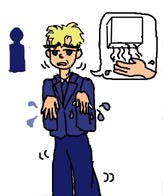 Recently the number of air dryers is increased at restroom.
But As you know due to the Covid19, the dryers are banned.
I have seen many foreign guests looking for a paper towel or Hand Dryer.

Paper Towel and Air Blower are not popular in Japan. Normally Japanese carries a handkerchief with them and use it
at the rest-room.
I have seen many foreign guests looking for the paper towel or Hand Dryer.
Paper Towel and Air Blower are not popular in Japan. Normally Japanese carries a handkerchief with them and use it
at the rest-room.
Keep a box of matches?!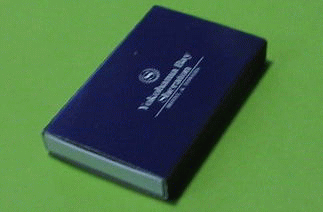 To keep the box of matches from hotel even if you don't smoke.
The box of matches will help you when you are lost in Japan.
You can show it to somebody or to the taxi driver.
Not so many taxi drivers can speak English
but if you show them the box of matches,
they will know that you want to go there.
Now, it's a good idea to take a picture of hotel pamphelet.
This hotel is well known as a Pacific hotel for Japanese but Meridian for foreigners.
Credit cards

Your credit cards are not all-mighty in Japan.




VISA and Master are not so popular in Japan.
American Express is even less popular.
You can use these cards at

Hotel
Department store
High-class Restaurants
Premier shops.

Other stores without the mark of these cards only accept cash."Yen"

Cashing by Credit card

Also cashing by credit card is not easy.
In the case of American Express,
You need to go to the American Express office at Ootemachi in Tokyo.

No way to cash by credit card at cashier of Hotel.!!
VISA is the strongest card in Japan.
Now You can withdraw money with ATM at Postal Office
There are 21000 offices in Japan.
Find this mark!!
Umbrella

Bring an umbrella
Remember to bring a umbrella
everywhere you go in Japan as rain can be heavy or
torrential especially during the rainy season
(June – Mid of July).
Here is a hint when you forget to bring an umbrella to Japan.
If you stay at nicer hotel, the hotel has a complimentary rental umbrella
at the lobby / entrance.
First thing in the morning of rainy day, keep it before gone.



Shoes
Remember to bring a pair of easy-walking shoes
Never break in new shoes for walkin in Japan
Walking is main method to go anywhere in Japan.
Some areas in Japan can be very hilly and hard on the feet.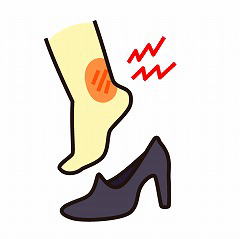 Don't be silly like bringing a pair of new shoes to Japan
and trying them.
Watch your head
Watch your head!!!!

If you are tall, you had better to watch your head always.
Since normal Japanese is not so tall,
doors in everywhere are designed for short Japanese.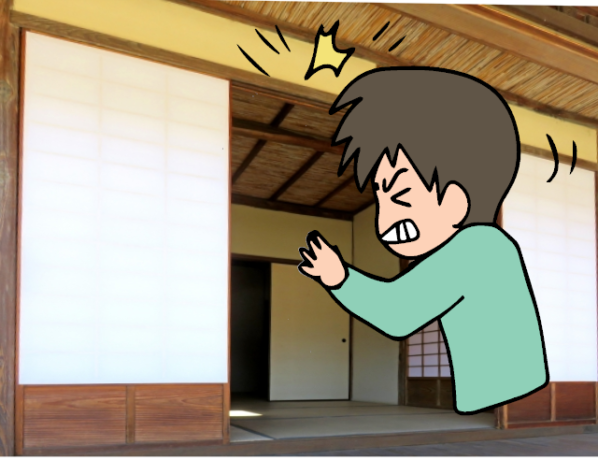 You may hit your head hardly.
Especially inside of house.
No Power in your hotel room?
When you enter a room in a business hotel, you may
encounter power failure??
No, it's not.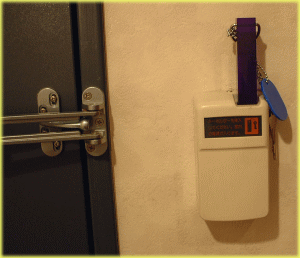 There is a key box beside the door to power on your room.
You need to insert the key to the box.
Now you have power in your room and can watch TV.
Roll your mouse over right picture.
In some hotels, you may need to insert your key into the key hole on the wall. inside of your room
Then you can get the power of your room.
Don't forget to lock your room!

A door in hotels and other facilities is not automatically locked generally.
Before you leave your room, please make sure whether the door is locked.
Tissues

Take a tissue with you
Bring an pocket type tissues (Kleenex etc.)
In the rest room at public area like stations, there is no toilet paper.
If not, you need to stay there forever to look for the toilet paper.

When you are walking, a person may want to hand out some thing.
You should take it whatever it is.
It may be a pocket size of tissues, sample of tobacco or sweet candy
Wearing Suit

Do you want to Wear Suits in summer?

It is really hot and muggy in Summer.
If you are on business, wear a shirt and a necktie and
take the jacket with you.
Some Japanese companies suggests the employee not to wear necktie in summer.
Goverment (Ministry of the Environment) recommneds to wear comfortable clothes and no necktie in summer.

Period: May 1st through September 30th.




When you lost, Ask who?
When you lost, you can ask your way to somebody. Normally young lady can speak better English than man. Following is the order of English fluency.
Most fluent
-Young woman
–Young man
-School girl
-School boy
-Aged women
-Aged man
Less Fluent
Of course, you need to slow down your speaking speed and
pronounce words clearly and separately.
If you can't communicate with them, you may write the destination on paper.

Emergency Phone Number

Fire 119
Police 110
Ambulance 119
Add 0 (outside call) from office or hotel.
Operator 9
Koban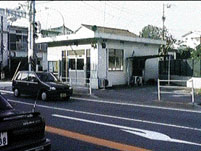 This is a police office which is called "Koban".
The Koban system were exported to South East Asia countries.
There are few police officer inside.
They will kindly help you with various suggestions.
You lost something.
You lost your way

There is a sign of turning red light and the symbol mark of star
on the front wall
We call it as "Koban"
Sick?
If you are very sick at hotel, contact your hotel concierge.
Doctors in Japan don't visit a house to see a patient normally.
You need to go to a hospital by yourself except riding an ambulance.
It will be really tough to go to hospital in foreign country.

Take care of your health.
Medicine
You can get normal medicine at drug store.
Aspirin, digestive, soar throat, etc, If you have daily medicine, you should bring it with you.


I'm not trying to scare you. Just want you know some hints in Emergency.

Japan is very famous of earthquakes country.It is told that 10% of the earthquakes in the world shakes Japan.
Around 1000 – 1500 earthquakes in a year hit somewhere in Japan.
Actually Tokyo area and Tokai area are told that there will be a big earthquake.

Many researchers are working to predict the earthquake but they are not 100% sure.
Following are the minimum things you should be aware of if you have encountered a big earthquake during your stay.

Don't be panic. Be calm when you encounter it.
Extinguish any fire around you.
Hide under the rigid furniture. Desk or table until first big vibration becomes quiet.
Have valuables and ID, passport minimize the your belongings and leave the heavy staff.
Wear shoes. wear jacket or coats.
If you are in a hotel or office, check an occurrence of fire.
And follow the evacuation warning.
Do not use elevator.
Go down to ground level.
When you get out from the exit, stop to check the glasses which might be falling down from windows above.
Go to the designated evacuation place.

You can get emergency foods and drink at least two days from the stock as long as you are in the designated place.
Within two days, some official help will arrive to the evacuation area and assist you how you should do.


Within four days, transportation will start to operate.
You may not have enough information in general but follow the Japanese people what they do.

Aftereffects of an earthquake:
Many small and middle size ones will follow after you have a big one.
You need to know they might occur anytime.
Normally the biggest one comes first and smaller ones follow.