Regarding tobacco, the situation in Japan has changed significantly.
This time, I tried to summarize it a little.
If you smoke, please be careful during travelling.
Situation
Japanese office had been lawless society concerning smoking.
Even in front of the customers, they smoke unabashedly.
You might have a terrible experience that all your clothes smell tobacco.
The smoking situation becomes much better than before.
In preparation for the 2021 Tokyo Olympics and Paralympics, the "Ministry of Health, Labour, and Welfare" amended the Health Promotion Law in July 2018 with the aim of "preventing undesired passive smoking".
From April 1st, 2020, restaurants also are smoke-free in principle.
However, the "hospitality" of total non-smoking is still difficult to achieve, as so many exceptions are made for "existing restaurants", small restaurants and bars like less than 100m2, etc.".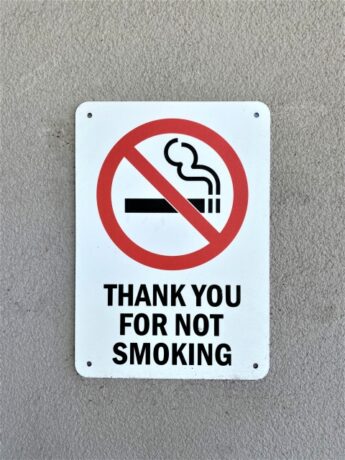 1) The reality of banned smoking in Japan is far away from a comfortable society.
1) The reality of banned smoking in Japan is far away from a comfortable society.
Bars, sport bars and snack bars, where smoking is the main purpose? (mmmmmmm??? I'm not sure the meaning) are allowed smoking even indoors. They can smoke while they are eating and drinking.
2) Office
Offices, basically, do not allow smoking except the place where it is in a designated room/small area for smoking, such as a smoking room.
Recently, there have been many complaints of passive smoking occurring near smoking areas because smoke spreads around the smoking room.
When you want to smoke, you can take a walk to the designated spot for smokers, enjoy tobacco there, exhaust the smoke from your lungs and come back to the meeting room.
Otherwise, you will spread the smoke from your lungs.
Non-smoker doesn't like the smell of smoke. Be careful!!
3) Outside
The smoking spots are built in the cities, but it looks like chaos. So many smokers get together in a small spot and smoke tobacco. The spot looks like making a signal fire.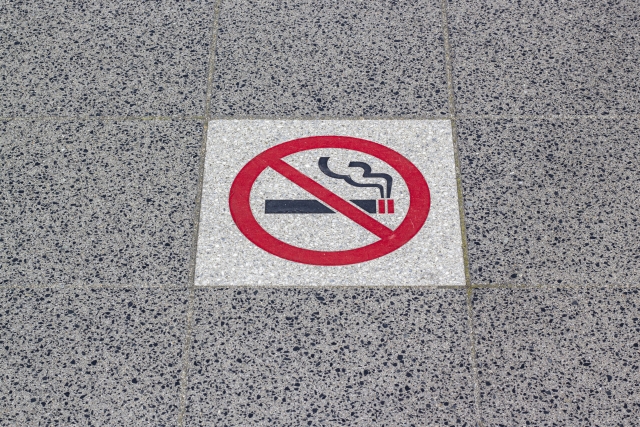 Smoking while walking is prohibited some areas of Tokyo, close to stations, schools and parks, etc.
In the case of Tokyo, if you are not careful about tobacco, there are three types of minor offences.
-Smoking on the street: The act of stopping and smoking on the sidewalk,
-Walking cigarettes: The act of smoking while walking
-Littering: Throw away the smoked cigarettes on the street
If you want to smoke outside, find someone is smoking. It is the place you can smoke.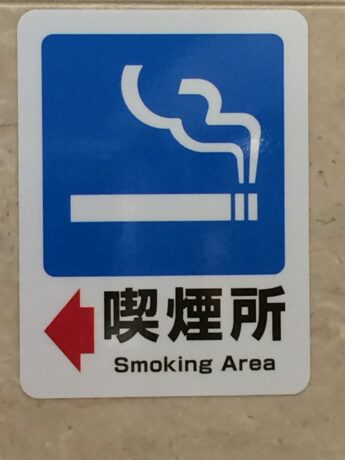 4) At Hotel and other accommodation
You can request the smoking room when you make the reservation.
But the number of smoking rooms is limited. It is better to tell them early.
In the facility, you can smoke in your room and the designated smoking section only.
It is much tougher for smokers to survive in Japan.