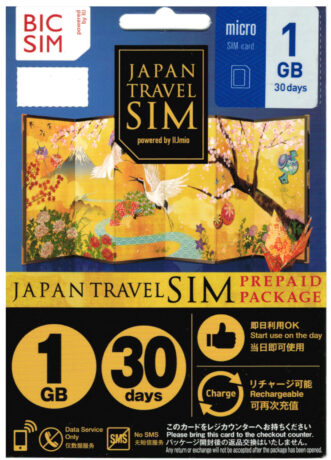 Yes, you need a SIM (Subscriber Identity Module card) for your gadget. There are two ways. You can get it in your country. You can contact your carrier of cell phone, smartphone, or tablet. They may have a good option plan for usage in Japan. Another way, you can purchase it in Japan. Here is a list of vendors you can buy at various places. You can purchase SIM at airports and downtown.
Before you buy, please check your smartphon or tablet can handle a SIM designated for Japan. Please contact to your smartphon manufacturer and check the band.
You can buy it at airport or electrical big appliance stores but you can't expect at all internatinal airport. it is better to do some homework before departure.

Operator
Period
Price
Amount of data
Type
location
 NTT communications
7 days
2980 yen
100 MB/Day
3G/4G LTE Data only
Airport or big electrical store
 NTT
communications

14 days
3500 yen
100 MB/Day
3G/4G LTE Data only
Airport or big electrical store
 So-net
30 days
3000 yen*
1 GB
3G/4G LTE Data only
Airport or big electrical store
 IIJ
30 days
3800 yen*
1 GB
3G/4G LTE Data only
Airport or big electrical store
 PAYG SIM
7 days
2400 yen*
unlimited
3G (300kbps only) Data only
Airport or big electrical store
 PAIG SIM
14 days
4000 yen*
3 GB
3G/4G LTE Data and 60 min talk
Airport or big electrical store