McDonald's price hike?

Also! McDonald's raises prices on January 16, 2023. Hamburgers to ¥170, Chicken Crisp to ¥180.
To those who love McDonald's
Sad news, it is!
After two price hikes last year (March and September in 2022), McDonald's has announced that it will revise the retail prices (including tax) of about 80% of its items starting Monday, January 16, 2023. This is another price revision in such a short period of time.
Since many materials are imported, it must be necessary to raise prices so much for McDonald's.
Here is a report on this price increase. The actual price increase will be effective from Monday, January 16, 2023.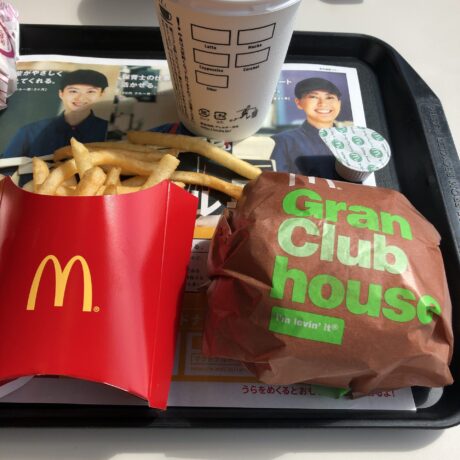 100 yen drinks will become 120 yen
McDonald's famous 100 yen drinks are no longer available.
Until now, coffee, tea, pop, etc. were 100 yen, so you could casually drop by and enjoy a cup of coffee.
It will be a little more difficult to go to McDonald's for a short break, have a good cup of coffee, use the Internet, and regain your energy until your next destination.
Free Wi-Fi at McDonald's
Free WIFI at Mac's is still available.
It is a valuable Free WIFI access point, so there is no reason not to use it.
If a cup of coffee costs 100-120 yen, the Free WIFI access point at McDonald's is well worth it.
Detail price raise
McDonald's has announced that it will revise the retail prices (including tax) of approximately 80% of its items starting Monday, January 16, 2023. The price increases will be 10 yen to 50 yen for individual burgers, Value Sets, Hirumakku(Lunch McDonald set), and drinks, 120 yen for 15-piece Chicken McNuggets, and 150 yen for extra large Potato Nuggets.
News from official message
McDonald's has just raised prices twice in 2022, in March and September. The company states that the price revision is the result of "careful consideration in response to the recent sharp rise in raw material prices, labor, logistics, and energy costs, as well as the impact of rapid exchange rate fluctuations.
This is a pretty steep price increase.
Hamburger to 170 yen, Chicken Crisp to 180 yen
With this revision, hamburgers will be 170 Yen, chicken crisps 180 Yen, and morning mac sausage muffins 180 Yen. On the side menu, fries will be ¥90 Yen for an S size, and 5 pieces of Chicken McNuggets will be 240 Yen.
In addition, only the Big Mac and Double Cheeseburger, which use two beef patties, will be available as a single item for 200 yen.
Other menu items that will see price revisions are as follows
Product Name
Old price
Yen
New Price
Yen
Hamburger
150
170
Cheeseburger
180
200
Chicken Crisp
150
180
Big Mac® Double Cheeseburger
410
450
Double Thick Beef with Seared Soy Sauce
500
550
Bacon Tomato Thick Beef
490
540
Hiramaq® (Teriyaki McBurger, Filet-O-Fish)
550
600
Lunch mac® (double cheeseburger/teriyaki chicken fileo)
570
620
Lunch Mac (Big Mac)
600
650
Chicken Crisp Muffin
180
190
Sausage Muffin
150
180
Egg McMuffin® (Egg McMuffin®)
220
240
McGriddle® Sausage
200
230
McFried Potatoes® S size
160
190
McFried Potatoes® M size
290
330
McFried Potatoes® Large
340
380
Chicken McNugget® 5pcs.
200
240
Chicken McNugget® 15pcs.
590
710
Premium roast coffee (hot or iced) Small:
100
120
Premium roast coffee (hot or iced) Medium:
150
180
Premium roast coffee (hot or iced) Large:
210
250
Carbonated drinks Small
100
120
Carbonated drinks Medium
220
240
Carbonated drinks Large]
250
270
McShake® (vanilla, strawberry, chocolate) Small:
140
150
McShake® (vanilla, strawberry, chocolate) Medium:
200
220
Potenage Large (Lx1 McFries, 10 pieces of Chicken McNuggets®)
500
600
Potenage Extra Large (2 large McFried Potatoes, 15 pieces of Chicken McNuggets)
800
950
Double Burger (Big Mac Double Cheeseburger)
Single+100
Single+200
McDonald's new price
Summary
McDonald's delivery price also is raised on the same day(2023/01/16).