New building in front of Tokyo station, YANMAR TOKYO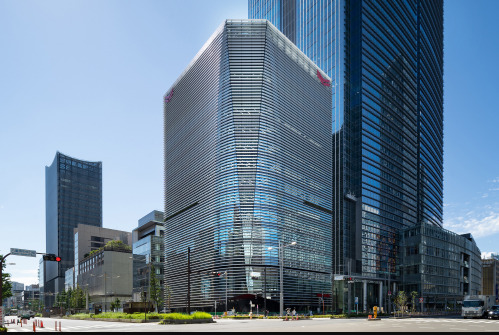 YANMAR, a famous agricultural equipment manufacturer, has built a new building in front of Tokyo station. The building was originally owned by YANMAR but was replaced by a new building in the Yaesu Exit redevelopment project.
Since its establishment, YANMAR is a company that has supported Japan's rice farming industry and has been thinking about and supporting rice farming in the future.
The building was built right in front of Tokyo Station.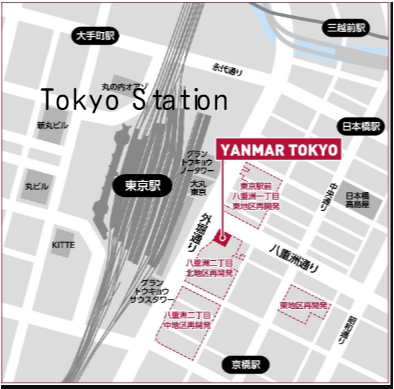 You can see the new 14-story building from the Yaesu Exit Tokaido Shinkansen station platform, and that is the YANMAR Building.
Inside that building, in the "YANMAR TOKYO" complex that nurtures people and the future, a gallery and store that showcases the appeal of rice opened on January 12, 2023.
There is a restaurant, and its focus is interesting.
YANMAR is a brand of agricultural equipment as informed.
Therefore, the restaurant "ASTERISCO," which is dedicated to agriculture, especially rice production, and based on the concept of "Italian cuisine to enjoy rice," is located on the first to second floors of this building, called " YANMAR Marche TOKYO".
Experiential Contents "YANMAR Rice Gallery"
The " YANMAR Rice Gallery" is an interactive showroom produced by Kashiwa Sato that provides an opportunity to think about the future of sustainable rice and agriculture.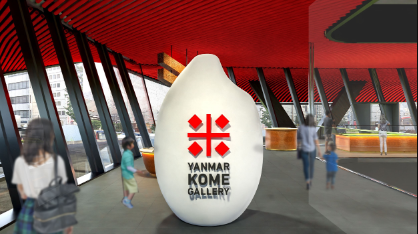 "ASTERISCO" restaurant based on the concept of "enjoying rice in Italian cuisine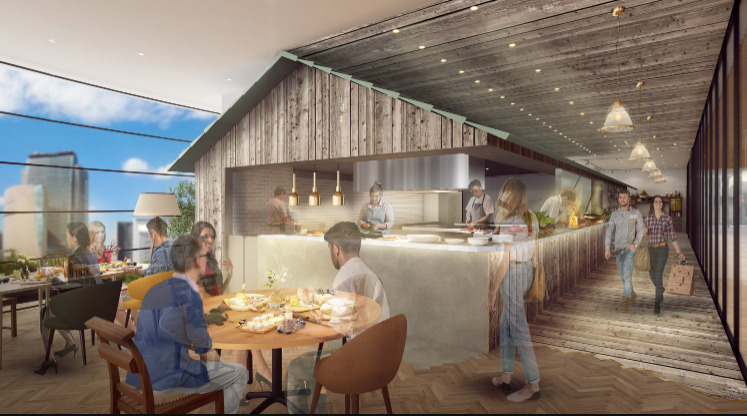 The restaurant features an interactive service that allows customers to enjoy choosing from a menu while the staff explains the story of the producers in addition to the appeal of the rice and ingredients. For dinner, they serve meals in the dim sum style familiar in Chinese cuisine, emphasizing the importance of communication with customers.
Italian cuisine is mostly pasta and wheat flour, but we are looking forward to seeing what kind of dishes they will serve in the dim sum style.
ASTERISCO" is an Italian restaurant for enjoying rice under the supervision of Kundo Koyama, one of Japan's leading broadcasters and producers, and produced by Yoshiyuki Okuno, the owner and chef of La Brianza.
With rice at its core, the restaurant offers a diverse menu that explores new possibilities for rice and dishes that make the most of seasonal ingredients from various regions.
TOCHI-DOCHI, a souvenir store with an interesting concept
TOCHI-DOCHI, a souvenir store with an interesting concept, is located in the YANMAR Marché TOKYO!
This is a complex of stores that includes TOCHI-DOCHI, which sells local specialty products. It connects food lovers and provides them with delicious new dining experiences.
ANA X Corporation, a subsidiary of airline company ANA, operates this store.
It features specialty products from all over Japan for a period of time and will be a place where you can encounter the charm and taste of the region.
You may have an interesting food experience every time you visit.
Location
"Yanmar Marche", a group company of YANMAR Holdings Co. TOKYO" which is directly connected to JR Tokyo Station, Tokyo Midtown Yaesu, and Yaetika. YANMAR MARCHE pre-opened the Italian restaurant ASTERISCO, where you can enjoy rice and other dishes, on January 13, 2023 (Friday) to the press.
General customers can use the restaurant from Monday, January 16, 2023.
What is YANMAR?
Founded in Osaka in 1912, YANMAR was the first industrial machinery manufacturer in the world to successfully commercialize a compact diesel engine in 1933.
Starting from the agricultural area, YANMAR provides a wide range of machinery for marine leisure, ship engines, energy, and construction machinery.
YANMAR offers industrial engines globally for a wide range of fields and provides solutions to customers' problems.
YANMAR's brand statement is "A SUSTAINABLE FUTURE – Towards new wealth through technology". YANMAR is contributing to the realization of a sustainable society for the next 100 years under the brand statement, "A SUSTAINABLE FUTURE – Towards a New Abundance through Technology".
Summary of YANMAR TOKYO
If you have a chance to walk around, it is one of the good and interesting places in the Tokyo Station area.
It's 5 minute's walk from there.
Have a walk!
Note: All pictures on this page are Copyright of YANMAR Tokyo