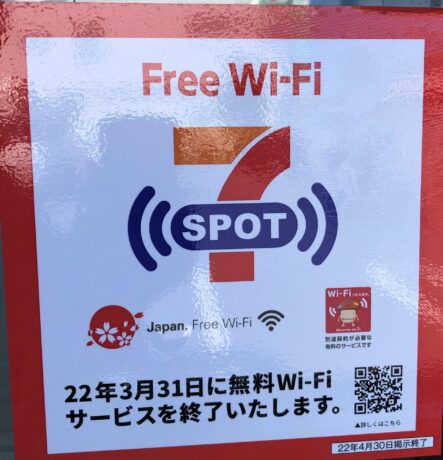 freeWifi in Convenience Stores
Up until now, convenience stores have been providing free Wi-Fi service because it is beneficial to them.
We think it is meaningful that they played a role in the development of freeWIFI infrastructure during the Tokyo Olympics.
It also plays a role in improving services for convenience store users and improving social infrastructure for the benefit of travellers from outside of Japan.
It is also meant to deliver the store's own campaign information to the convenience store users to encourage them to visit the store and purchase goods.
In addition, data such as the browsing history of FeeWifi users is obtained to explore the consumer behaviour of customers from overseas, which is used for marketing and service improvement and to adjust the convenience store's inventory.
7-Eleven's decision
The free Wi-Fi service "7SPOT" provided by Seven & i Group stores will be discontinued on March 31, 2022. The company says that this is the result of a review of its services in changes in the Internet environment in Japan.

How to use FreeWifi?
Up until now, 7SPOT was a service that provided Wi-Fi access up to three times a day for up to 60 minutes each time you registered your email address.
You could go to 7-Eleven, buy some groceries, and while you were there, you could connect to the wifi to get information on the next tourist destination.
History of freeWifi
Since then, free wifi has been provided at Seven-Eleven, Ito-Yokado, Denny's, Sogo & Seibu, Loft, and other Seven & i Group stores.
We believe that the decision was made due to the fact that more and more customers from overseas have wifi routers, and that the service is also available at other public facilities and public transportation.
The Future of FreeWifi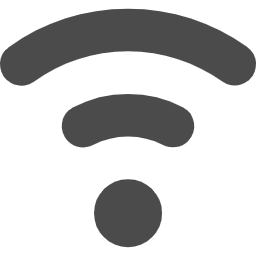 It will be sad to see this Seven-Eleven Free wifi service disappear.
We hope that this trend of discontinuing free wifi will not spread to other convenience stores such as Family Mart and Lawson.
Starbucks Coffee, Tully's Coffee, Doutor Coffee, and other coffee shops have not yet announced that they will stop providing free wifi service.
We will continue to provide you with other useful information as well.