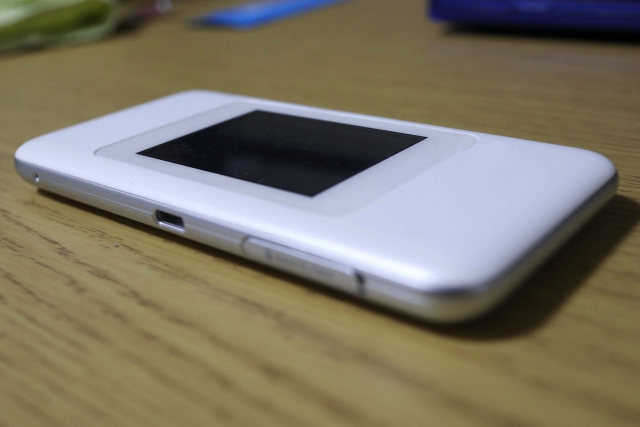 Current Status of Free Wifi in Japan
According to the results of a survey of foreign visitors to Japan, "free public wireless LAN environment" was the second most common problem encountered during their trip, at about 30%. Unfortunately, the wifi environment is still not as well developed as it is in Japan. You can use your smartphone applications to find a free wifi spot in your neighborhood, go there, access the Internet, and get information. It would be nice if you could repeat the process of going to the next tourist spot, but we assume it is quite difficult.
Performance Comparison of rental companies
When you decide to rent a wifi router, the basic thing to keep in mind is that you need to reserve the rental in advance.
Some stores allow you to make a reservation on the same day and rent the machine, but it might happen that all the machines are being rented out by chance. It's hard to rush to find an available store that you can rent wifi router at the airport.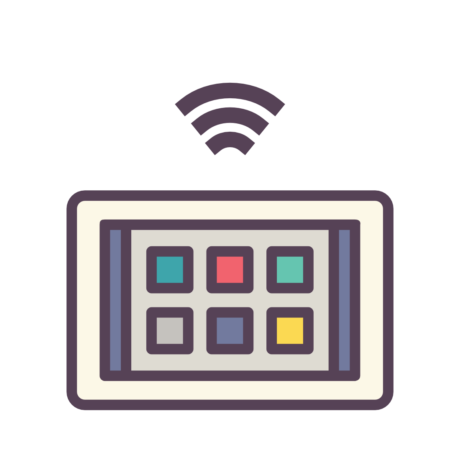 Wifi routers available for rent at each airport
I think the most important thing on the device is stability. It depends on how you use it, but if you choose one just because it is cheap, you might be making a wrong choice. When you go to the countryside, free wifi is still scarce, so a 4g or 5g wifi router is a must. Your own wifi router is a necessity to be able to enjoy your travel.
How to rent one?
This is easy. If you make a reservation in advance, you go to the store you reserved, tell them your name, and they will lend you a set of wifi router. It's easy if you choose to pay by credit card. When you pick up the device, they will give you a brief explanation. They will also explain the option price. Some stores will lend you a spare battery along with the wifi router, so it's best to check this point in advance. In my case, the battery that came with me had a bad contact and I managed to enjoy the internet browsing through wifi for the whole trip using the spare battery. It's scary just to think what would have happened if I didn't have a spare battery. When you found out that the battery that came with the wifi device was defective, you couldn't go back to Narita Airport to get a replacement battery. After all, a spare battery is an essential item as I explained. If they don't come with one, you may want to consider renting one as an option. There is also property damage insurance against loss or theft, but this is also optional.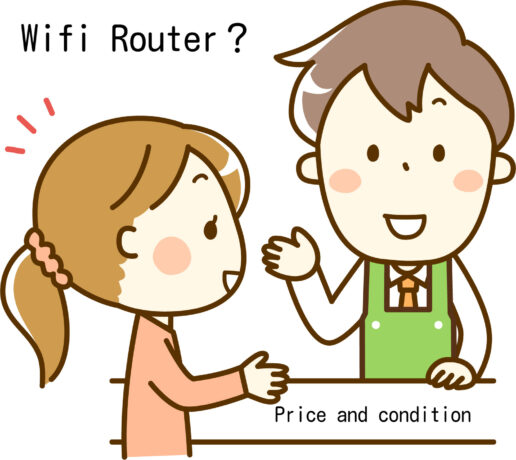 Setting up your phone
They will give you a manual for this, so it is easy to set up your smartphone. For the first time to set such wifi device, it's a good idea to ask the store staff to teach you. If you ask the shop clerk to help you, they can connect smoothly and check the connection within a minute. It's a little concerned about security now, though, since you are having the shopkeeper operate your smartphone.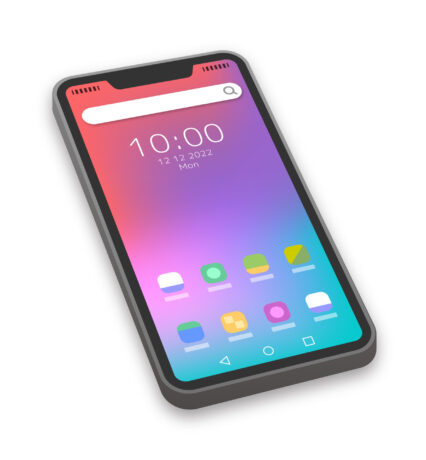 Cautions while traveling
When using wifi, it is told that it is better to turn off the power when traveling at high speed such as on the Shinkansen(bullet train). When you are traveling at high speed, your Wi-Fi router will search for Wi-Fi base stations and use a lot of electricity even if you are not actually doing anything. When you are on the Shinkansen, you can use the free WIFI service provided by JR, so it is important to switch to that service.
How to return?
l You can return the device at the counter at the airport where you renteit, but the most common way is by mail. All you have to do is put it in the prepared envelope that came with it, and drop to mail it into a post . Posts are everywhere, so it's very convenient. One important thing to remember is that there are no post boxes after passport control at each airport, so you'd better remember where the post are well in advance, and don't forget to mail the borrowed router in a post before you go through passport control. If you forget to return the router to mail, you will have to send the rented Wifi router by international mail after you return to your home country, and you will be charged an extra fee for the extended usage of the router because it will take extra days for the router to arrive at the rental company. On an extra note, at Narita Airport, as for postcards, they will hold them for you at the service counter. (The attendant will hand-carry them and put them in the post outside. ) It is true that they cannot send sealed letters because of their contents. Surely, if you can send sealed letters or parcels, you will be smuggling something you bought after passport control into Japan if you can send it in a sealed envelope. We hope that the wifi router I borrowed works perfectly and that I can get information about Japan as needed, so that I can have an enjoyable trip to Japan.
Which line is better?
Naturally, the reception speed and continuous communication time will vary depending on the device. There are several carriers that provide lines, such as docomo, au, SoftBank, Y-Mobile, WiMAX, etc., and each of them has a different available area. The carrier with the widest coverage is docomo. It is a wireless line provider supported by the old NTT, which in the US is the old ATT. Things have changed a lot in the US, but in Japan, the former NTT company is still strong and provides the best coverage and most stable wifi. If you are going out to the countryside, it is best to rent a wifirouter that uses the docomo network. If you're traveling with two people, it's a good idea to rent a wifirouter where one person uses docomo and the other person uses a different company. The wifi can be unbelievable sometimes, and sometimes it won't connect. This happens due to circumstances such as too many people in the same cell, or the base station itself is not placed. If you have a different line from docomo, you will be able to connect anywhere you go!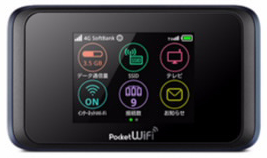 Rental period
The rental period can be as long as you want. It depends on the company, but basically you can choose the rental period from as short as one night to as long as a day. Some rental companies also offer long-term plans, ranging from one night to one week to one month.
Data usage
Most of the long term WiFi router rental services in Japan offer unlimited plans. For those who want to spend less, some rental companies offer plans that allow you to use from about 1GB to 5G per day. It is unlikely that you will come all the way to Japan as a tourist and watch videos all the time, but you can choose one depending on what you want to use it for and how much you want to use it.
What happens if I exceed the daily data limit?
It depends on the wifi provider, but in most cases, the communication speed will be limited, similar to dropping from 4G to 3G. However, the conditions under which the speed limit is imposed and the speed after the limit is imposed vary from plan to plan, so please check with each company before you apply.
Are there any other costs besides the rental fee?
Data communication fee is included in the wifi router rental fee. Other than the rental fee, some service providers charge a processing fee (registration fee), shipping fee when returning the rental device, or receiving fee at the airport or store. Some stores have various options, including insurance. Check carefully when you make your reservation. For more information on insurance, please see the next article.

Related Information