About Japan Wireless
Japan Wireless provides is supported by Inbound Platform Corp. They supply inbound consulting services for various businesses, Wi-Fi router rentals in Japan for inbound travellers.

You need to make a reservation at least two days before. They have an urgent delivery option. Please check Japan Wireless by mail or phone.
Be careful about the time difference between Japan and your country.
Japan is ahead 9 hours than Greenwich Mean Time (London time)
Japan is ahead 14 hours than Eastern Standard Time (New York time).
The flight schedule would be better to supply to Japan Wireless.
With this information, they will decide which Post office would be convenient for you to pick up the wifi router and inform you of the location of the Post office.
Cancelation
No cancellation fee will be charged as long as you contact them at least 3 days Japan time before your rental schedule.
Again Japan is ahead of you.
The time limit seems 4 days before the reserved date for you.
Pick up a wifi router
They are doing business with Japan Post.
You can pick up wifi router at a Post office at airports. The tracking number will be sent when your wifi router is shipped out to the post office. Please visit the specified post office and show you the tracking number(above explained) with your passport to receive your package during its business hours.
Notice: The office hour of the Post office is limited.
Narita International Airport 8:30 1900 Weekend and holiday 8:30 – 18:00
Haneda International Airport 9:00 18:00
Chube Centrair International Airport Japan, 9:00 – 17:00
Shin Chitose International Airport(Sapporo) 9:00 – 17:00
The service at QL Liner at Narita Airport and Fukuoka International Airport are temporary closed
It is better to check your flight schedule and the business hour of the Post office.
The Package Tracking Number will be sent to you after your Wifi router is shipped out to the specified Post office.
Go the specified Post office and show your PTN Packagie Tracking Number with your passport to receive a set of the wifi router and cable etc,. during its business hours.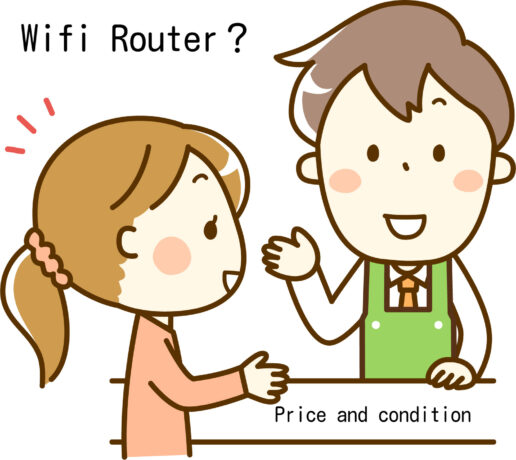 Return a wifi router
You can mail it to the Japan Wifi office when you want to return the device.
There are several Posts at an international airport.
Check the business days/hours and location map below.*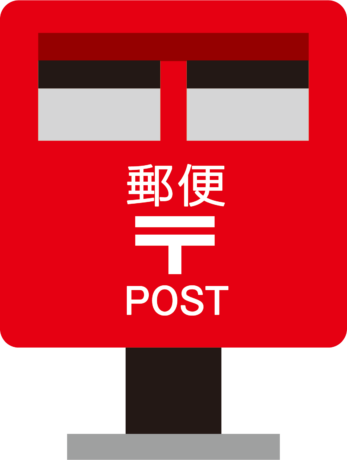 When you lost the envelope?
You can mail it to the Japan Wireless Delivery Center.
Return Address
Attention: Japan Wireless Delivery Center
Your order Number: Axxxxxx
Mail address: 4th floor, SW Shinbashi Building, 6-14-5 Shinbashi, Minato-ku, Tokyo 105-0004
Wifi router rental price (Japan Wireless)
They support two types:
Business plan 4.8 US Dollar/day 2.9 more than 15 days rental
Premium plan 5.3 US Dollar/day 3.2 more than 15 days rental
The difference between two plans is the transfer speed, battery life and a number of connectable devices.
Transfer speed is:
The business plan supports Max 95 Mbps
The premium plan supports Max 187 Mbps
Battery life is :
with Power Bank (mobile battery)
So you need to pick the favorable plan from two plans.
+Administration fee . 330 yen
+ 88 yen/day insurance fee (this is option)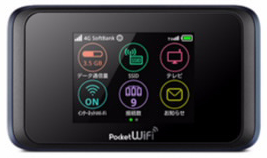 Insurance
88 yen/day insurance fee
Lost/Damage for Coverage of the device is 75%.
Other devices including charger, rental bag and battery are covered 75%.
Without the insurance, you need to pay 40,000 yen but the insurance covers 30,000 yen and you need to pay 10,000 yen.
The price is really reasonable. It is recommended to take this option.
Daily data limit
Japan Wireless doesn't have any daily data limit.
Notes:
It is informed that you might get telecommunication speed down if you use a huge amount of data such as video downloads.
As always, wifi usage is "best-effort" and "share the capacity with others".
H2> Payment method
You can pay the wifi router fee by credit card, VISA, Master or AMEX
Also, you can pay it with Apple Pay, Google Pay or PayPal.
They can't accept the following methods:
No debit card
No cash (Japanese Yen)
No travel card
No prepaid travel card
Items in a package
Pocket Wifi router package includes the following items.
– Compact package case
– Pocket Wi-Fi Router unit
– Power Bank (portable battery)
– USB cable and AC adapter (plug-in)
– Pre-paid return envelope
– English manual
Contact
Related Information