DoCoMo, one of Japan's mobile phone companies, will start providing SIM "Japan Welcome SIM" for foreign tourists to Japan on July 1st, 2017.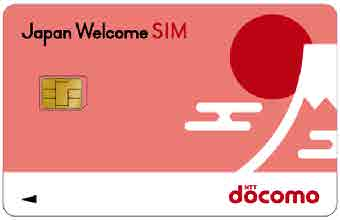 Up until now, there were companies that provide SIMs, but the free SIM program is an attractive service for visitors to Japan and an interesting business model. Japan's free Internet connection service is considerably getting better than before, but there are still many places where you can't be connected, so it seems to be beneficial for you to have such a SIM as a backup. From July 1, Docomo will begin providing Japan Prepaid SIM "Japan Welcome SIM" for data communication for foreign travelers visiting Japan.
The usage period of this SIM is 15 days. Before your visit to Japan, place your application on the Internet's dedicated site first. When you arrive in Japan you will receive the SIM reserved in the airport. Reception locations are currently Haneda Airport, Narita Airport, Kansai Airport, and Docomo Shop Hakata Bus Terminal Store, etc. With free "Plan 0" you can use the Internet with 128 kbps freely and with unrestricted downlink. It is required to register Docomo ID, browse advertisement movies and answer surveys in your country before visiting Japan. Additionally, it is possible to charge high-speed data traffic if you want fast Internet.
This service will start around October this year. "plan 1000" 128Kbps communication speed without viewing Advertisement. "Plan 1700" faster communication (Maximum 682Mbps) up to 500 M Bytes , no data limit for 128kBps.
A Question is "Can you accept 128kBps?"