Important Notice from Ministop
Ministop also discontinued free Wi-Fi on June 30, 2022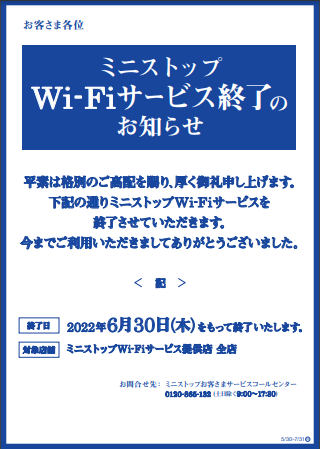 The following poster has been posted in Ministop stores. It is only in Japanese, but the content is that Ministop will discontinue Free Wi-Fi service on June 30, 2022.
In other words, from July 1, 2022, it will no longer be possible to use Ministop's free WIFI.
Are convenience stores convenient places?
Until now, convenience stores have been a convenient place for travelers. we have written about how to travel, walking around town, the best place to buy food and drinks, do wifi there, and then head to your next destination. But finally, Family Mart has decided to quit wifi.
Now the number one, number two, and number four in the convenience store industry have quit wifi, leaving Lawson and SeicoMart as the only convenience stores that offer wifi, and there are really very few of them left.
In this way, it has become very difficult to use free Wi-Fi in convenience stores.
| | | |
| --- | --- | --- |
| Convenience store chai | Number of stores | Free Wi-Fi |
| 7-Eleven | 20,000 | Not available |
| FamilyMart | 16,000 | Not available |
| Lawson | 13,600 | Yes |
| Mini Stop | 2,000 | Not available* |
| SeicoMart | 1,170 | Yes |
| DailyYamazaki | 1,000 | Not available |
Free Wi-Fi Service level of convenience stores
In Japan, public Wi-Fi is not expected to be available in the first place, so if you want to travel around Japan while enjoying the Internet, I highly recommend that you prepare a portable wifi router.
The saving grace: for customers from overseas only
The saving grace is the Softbank application. The free Wi-Fi service is only supported for overseas customers.
This is only for international customers, which means that the SoftBank app can be used for SoftBank spots.
You will need to put the app on your own smartphone and register as a user.
If that is too much trouble, consider renting a portable router at the airport or some other place.
With this app, you can use free Wi-Fi at some other restaurants, cafes, stores, etc.
It's a good app to have for travelers.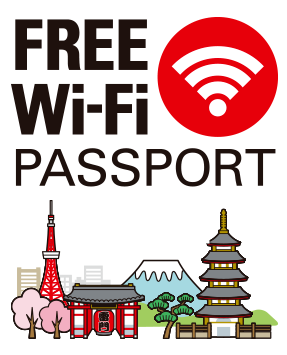 Customers from overseas. This is for people who have devices for overseas use.
By the way, FREE Wi-Fi PASSPORT is also available to non-Softbank users!
FREE Wi-Fi PASSPORT is supported by some Ministop, but this application requires installation and registration.
Once registered, you can easily use the Internet once you get to the spot for 14 days.
| | |
| --- | --- |
| SSID | .FREE_Wi-Fi_PASSPORT/.FREE_Wi-Fi_PASSPORT_J |
| Registration Available Smartphone Devices | (For Foreign Visitors to Japan) |
| Fee/Hours | No charge/Use for unlimited time |
| Available devices | Wi-Fi equipped devices capable of web browsing*1 , up to 5 devices/day |
| Registration | required |
| ID validity period | 14 days from the date the password is issued |
Find a FREE Wi-Fi spot in the application
You can find free Wi-Fi spots where you can use FREE Wi-Fi PASSPORT from within the application.
How to find the Wi-Fi spot by Free Wi=Fi passport
Many restaurants, cafes, stores, etc. offer Softbank wifi.
Once you get it in, it is quite convenient.
If you are willing to use it, there is no way not to use it.
The level of service of Free Wi-FI
This is the map of free Wi-Fi services around Tokyo station area.
It is not the level of satisfication but you can use it freely.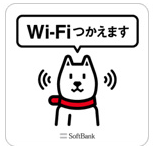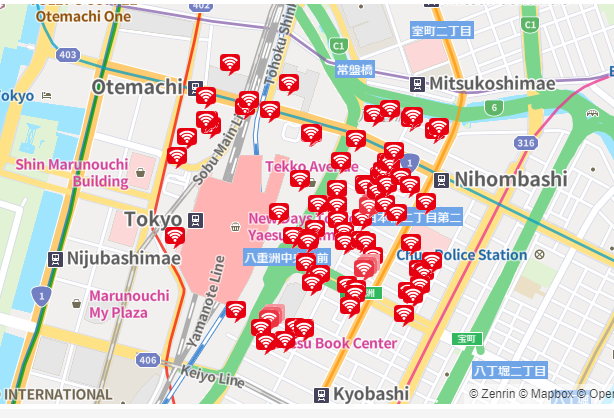 Summary
It is really difficult to say that Japan is a tourism-oriented country when free wifi service disappears from convenience stores.
Well, it is said that Japan is a very backward country in IT, so it would be fact.
We hope that the move to stop free WI-FI service will not spread to other convenience stores and railroad companies.
Related Information