FamilyMart stops the service of free Wi-Fi.
Suddenly, the following poster appeared in FamilyMart stores.
The content is that Famima_Wi-Fi service will be terminated on July 31, 2022.
In other words, from August 1, 2022, you will not be able to use Family Mart's Wi-Fi service.

Family Mart decides to stop the serivice of Free Wifi.
For you, "What's d Wi-Fi?"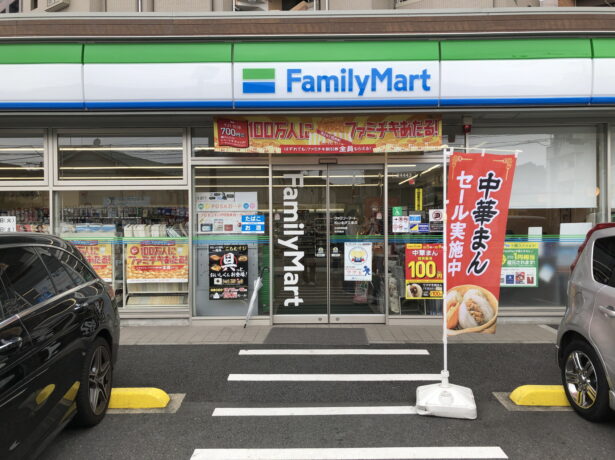 It means only Japanese Docomo users and registered users for D Wi-Fi can use free Wi-fi at family marts.
It seems FamilyMart follows the decision of Seven Eleven.
Please note that after the service ends, you will no longer be able to connect not only through your browser, but also through the "FamilyMart Wi-Fi Easy Login App". The same will apply to connections from other applications. All apps, including "Japan Wi-Fi auto-connect" and "Japan Connected-free Wi-Fi," will no longer be able to connect.
Are convenience stores convenient places?
| | | |
| --- | --- | --- |
| Convenience store chai | Number of stores | Free Wi-Fi |
| 7-Eleven | 20,000 | Not available |
| FamilyMart | 16,000 | Not available |
| Lawson | 13,600 | Yes |
| Mini Stop | 2,000 | Not available |
| SeicoMart | 1,170 | Yes |
| DailyYamazaki | 1,000 | Not available |
Until now, we have written about how convenience stores are the best place to buy food and drinks, do wifi there, and then head to your next destination. But finally, Family Mart has decided to quit wifi.
Now the number one and number two convenience stores in the industry have quit wifi, and gradually there are fewer and fewer convenience stores that offer wifi.
The move to discontinue providing free Wi-Fi is spreading among companies in the industry: Seven & i Holdings' free Wi-Fi service "Seven Spot" at the end of March, Tokyo Metro's free Wi-Fi service for foreign visitors to Japan "Metro_Free_Wi-Fi" in June, and NTT Docomo in cooperation with dWi-Fi, a Wi-Fi service provided in cooperation with NTT DOCOMO, was also terminated in the same manner.
As you can see, convenience stores are no longer a paradise for free Wi-Fi.
Since public Wi-Fi is not expected, it is highly recommended to prepare a portable wifi router.
By the way, d Wi-Fi is available to non-DOCOMO users as well!
You can use it in cafes, stores, and many other places! You can enjoy the Internet and videos as much as you want!
*To apply, you need to "issue a d-account", "join d-point club", and "register to use d-point card".
Find a free Wi-Fi?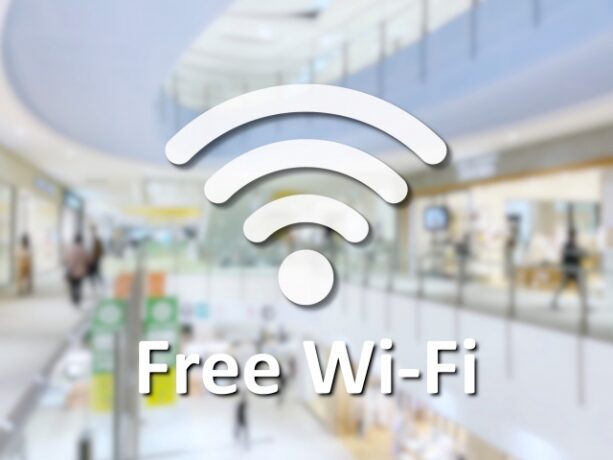 We also recommend the application "Japan Wi-Fi auto-connect" for finding free Wi-Fi spots!
Although Famima_Wi-Fi (Famima Wifi) is ending, there are many other Wi-Fi spots in Japan.
We also recommend the "Japan Wi-Fi auto-connect" application, which allows you to take advantage of free Wi-Fi throughout Japan.
Japan Wi-Fi auto-connect" is an application that automatically connects to only reliable free Wi-Fi throughout Japan.
If you are having trouble finding a nearby Wi-Fi spot, skipping the tedious process of connecting, or identifying and avoiding dangerous Wi-Fi, installing this app is very reassuring. However, it is unknown if it is really the right spot.
If you are worried about the security of free WIFI, the safest thing to do is to use the WIFI of a specific store with the WIFI sign mark and the encryption key filled in.
Summary
This loss of wifi really makes me feel that Japan is an IT backward country.
I hope it doesn't spread further to other convenience stores and railroad companies.
Related posts