The Transformation of Shibuya, New Don Quijote at Dogenzaka Dori opens
Shibuya is becoming a new town through redevelopment.
Subways are being built and commercial buildings are being rebuilt.
Tomorrow, August 24, a new commercial complex will open in Shibuya.
Its name is Dogenzaka Dori.
The name "Dogenzaka Dori" (street name) was chosen to express the characteristic of the complex as a place to "open up a path".
The logo color is named "Shibu-Ai", a derivative of the indigo color loved by Edo children, with a hint of dark green to evoke the chic and dignified elegance of the people of Shibuya.
Streets are for people to walk, and this facility aims to create a space like a shopping street lined with stores where the inside and outside of the facility are connected like a road, making it a pleasure to walk through.
Customers will enjoy walking around and shopping when they find something they like, including the time they spend walking around.
If you are planning to visit Shibuya, it is worth taking a look.
Hotel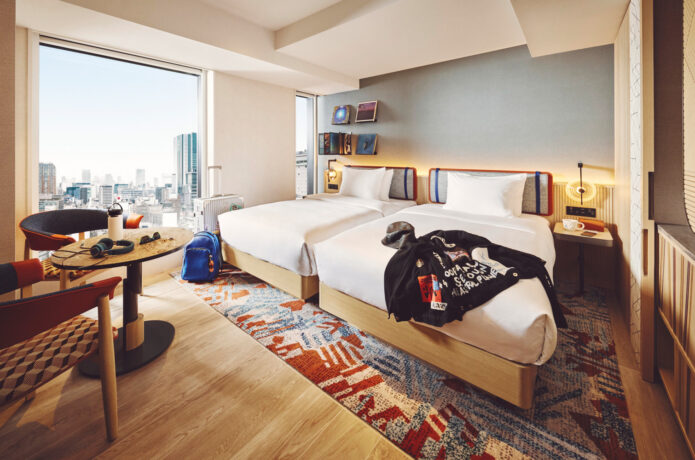 The upper floors of the building are occupied by the Hotel Indigo Tokyo Shibuya, a lifestyle boutique hotel operated by IHG Hotels & Resorts.
This is the fourth Hotel Indigo to open in Japan, following Hotel Indigo Hakone Gora, which opened in January 2020, Hotel Indigo Karuizawa, which opened in February 2022, and Hotel Indigo Inuyama Yurakuen, which opened in March.
New form of Don Quijote store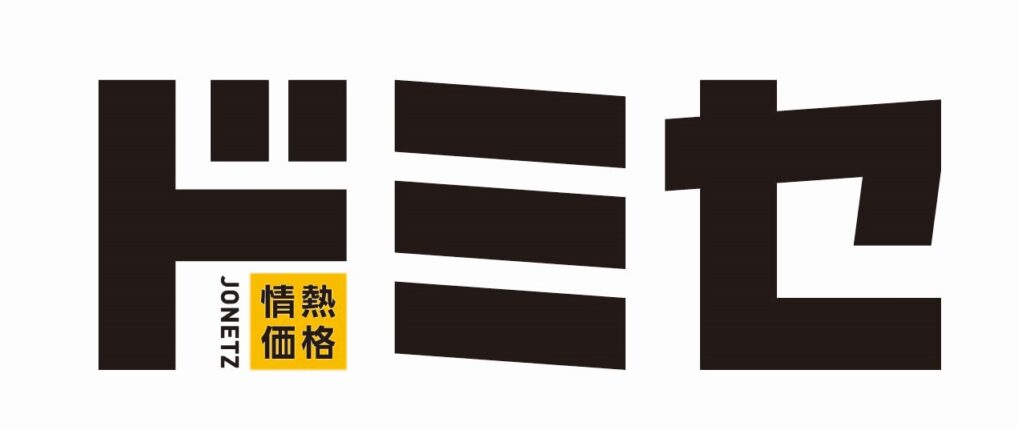 Among the new stores, there is one commercial facility that stands out. It is,
Don Quijote, which has a reputation among international visitors as a store that offers a wide range of interesting items at low prices, is opening a new type of store called "Domise".
"Domise" is a coined word of "Do" and "store," where "Do" means "surprise beyond degree" + "store.
In other words, it is a new type of store based on the concept of "a specialty store where "oDOroki" (surprise) can be discovered at any time.
Various corners are prepared, such as "Do-slip", "Do-top 10″, " Do-Okotae ", and "Do-tames".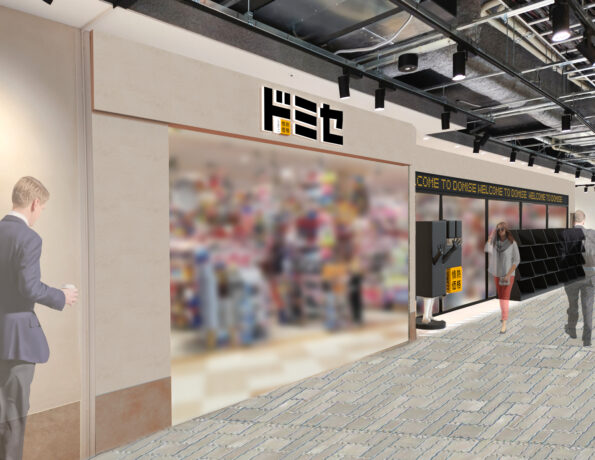 "Do-slip"( Improved products after failure)
In the "Do-Slip" corner, Don Quijote's merchandisers display "Do-Slip" products that they have developed in the hope that they would sell well, but have failed to sell at all unfortunately.
What is interesting is that along with the products, the confessions and excuses of each person in charge are also presented in a candid manner.
The reason for the poor sales is that "we just couldn't convey the value of the product properly," the person in charge excuses, but since it is a fact that the product did not sell well, the price is reduced from the original price.
It will be interesting to see if you find them.
"Do-top 10" (Top ten list)
The Top 10 section, as the name suggests, presents the top 10 best-selling items in Don Quijote in various aspects.
For example, the ranking of products with the longest names will also be introduced, and it will be fun just to look at this corner alone.
"Do-Okotae". (Improve products that meet the customers' demands)
While openly disclosing users' "Damedashi" (opinions, problems, complaints, claims) with Don Quijote's passion-priced products developed by Don Quijote, the company introduces products that have been improved by listening to their customers' opinions.
At the same time, Don Quijote invites users to submit their own comments on the products in the "Dame Dashi no Hodo" (Hall of Fame).
Here, if problems are sincerely listened to and improvements are made, it is likely to become a really good product.
"Do-Tameshi". (try to buy a small amount)
This is a section where new products are sold by weight with an invitation to try them.
They sell only small quantities by weight for new customers who would like to try the product but do not know what it tastes like.
Nuts, dried fruits, coffee, etc. are sold by weight, so you can buy just what you like.
In particular, the dried fruits are selected by the person in charge from all over the world, and there are a total of 12 kinds of dried fruits, including rare materials such as Inca berries, dragon fruit, and rambutan.
We also think this is great from an SDGs perspective.
Future Development
Don Quijote will open a new business model "Domise Shibuya Dogenzaka Dori Dodo Store" at 1:00 p.m. on August 24 at Dogenzaka-dori. Dogenzaka-dori, a large complex in Shibuya Dogenzaka by Pan Pacific International Holdings (PPIH), and at the same time, in September, a similar store will open in Yao City, Osaka Prefecture. In September, a second "Domise" store with a similar type of the store will open in Ario Yao, Yao City, Osaka Prefecture.
The following is an important note on the opening date
The store will open at 13:00 on August 24, 2023, with numbered admission tickets to avoid confusion.
H2>Outline of the store
Domise Shibuya Dogenzaka Dori
Name: Domise Shibuya Dogenzaka Dori Dodo Store
Website: https://www.ppihgroup.com/domise/
Hours of operation: 10:00 – 23:00 (13:00 on only 8/24/2023)
Location: 2-25-12 Dogenzaka, Shibuya-ku, Tokyo
Access: 5-minute walk from Hachiko Exit of Shibuya Station by public transportation
Opening date: August 24, 2023 (Thursday), 1:00 p.m.
Sales floor space: 671.57 m2
Domise Ario Yao
Domise Ario Yao is scheduled to open at Ario Yao at 10:00 a.m. on September 8 (Fri.)
Hikaricho Square, 1F, 2-3 Hikaricho, Yao City, Osaka
Summary
Don Quijote is popular among overseas tourists for the variety of products it sells.
This new business model seems to be really fun, with surprising products on display.
It is definitely worth stopping by if you have time in Shibuya.
The regular Don Quijote sells equally interesting products, making it a great place to buy gifts and other items in addition to the 100s of other items.
It is a good idea to purchase them there for money saving.
(Images by Hotel Indigo, Dogenzaka Dori and Don Quijote)