Seria at Ginza

Seria opened on 2022/4/28 at "Seria".
Other 100-yen stores in Ginza include Daiso.
Although Daiso is certainly the larger store in terms of floor space and number of products on display, Seria also displays and sells stylish and attractive items.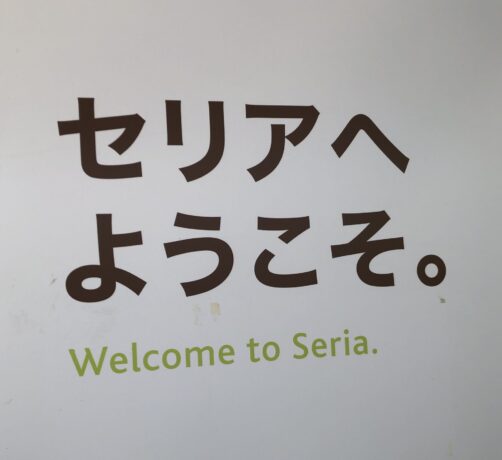 What is "Seria"?

Among the many 100-yen store brands, "Seria," a 100-yen store that adds color to everyday life, has an outstanding reputation among young women for its design, cuteness, and other features.
This Ginza store is smaller than other 100-yen store brands, but it is located in the middle of Ginza.
It is probably the easiest to access.
The entrance is marked by Softbank and Ymobile.
The concept of Seria

The concept of this store is "Color the days, color your everyday life.
The key point of the store is to develop products that are worth more than their price, and many of them are "made in Japan" with a special attention to detail.
In addition, original private brand products of Seria are displayed.
There is also a "product corner born from customer feedback and requests" and so on.
Seria's unique and attractive categories
There are various categories, but the categories that Seria is particularly strong in are as follows.
DIY (Do-It-Yourself) goods:.
 Handicrafts and handmade goods
 Smartphone supplies Electrical Supplies
 Garden and Outdoor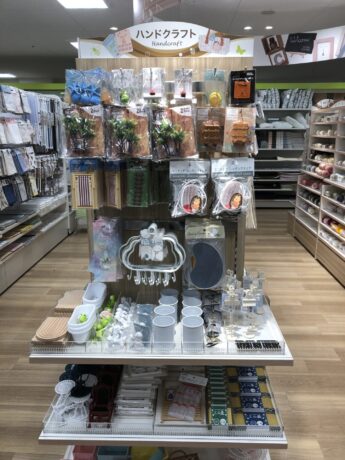 Accessories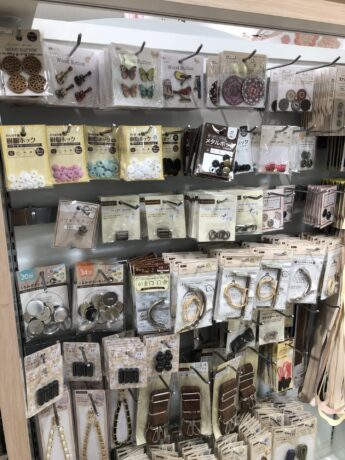 Kitchen goods: Kitchenware
 Tableware and kitchenware
 Kitchen storage and sink accessories
 Kitchen consumables and household goods
House cleaning, interior and toiletry goods
 Living room, storage and interior
Stationary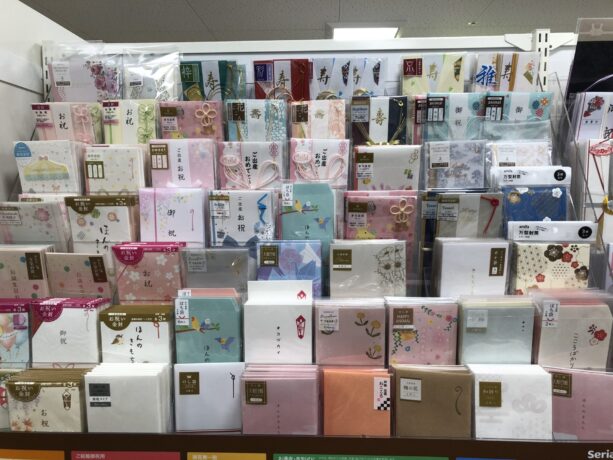 Please stop by our store and take a look at our products to get a feel for our policy and sense of style.
Additional Information

Workman girl is also located on the same floor in the same building.

This casual wear store is very popular among young women.
Why don't you take a look?
Shop Information

EXIT MERSA Ginza Store
Business hours: 11:00-20:00
Closed [August 2023] No holidays
[September 2023] Open daily
Phone number: 03-6264-5572
Address:
5-7-10 Ginza, Chuo-ku, Tokyo
EXITMELSA 5F
EXITMELSA Floor guide
http://www.exitmelsa.jp/us/
Other main Seria stores Tokyo metropolitan area
Tokyo 135-0061
3-4-8 Toyosu, Koto-ku, Tokyo
Super Viva Home Toyosu 2F
3-1-26 Shinjuku, Shinjuku-ku, Tokyo 160-0022
3-1-26 Shinjuku, Shinjuku-ku, Tokyo
Shinjuku Marui Annex 4F
6 Ueno, Taito-ku, Tokyo 110-0005
6-15-1 Ueno, Taito-ku, Tokyo
Ueno Marui 7F
Hanakawado, Taito-ku, Tokyo 111-0033
1-4-1 Hanakawado, Taito-ku, Tokyo
Asakusa EKIMISE 5F
5F Asakusa EKIMISE, 1-4-1 Hanakawado, Taito-ku, Tokyo 108-0074
2F Wing Takanawa WEST, 4-10-18 Takanawa, Minato-ku, Tokyo
Wing Takanawa WEST
Higashi-shinagawa, Shinagawa-ku, Tokyo 140-0002
4-12-5 Higashi-shinagawa, Shinagawa-ku, Tokyo
AEON STYLE Shinagawa Seaside 3F
Higashi-Ikebukuro, Toshima-ku, Tokyo 170-0013
4-27-10 Higashi-Ikebukuro, Toshima-ku, Tokyo
Sansogo Ikebukuro Daiichi Building B1F
Daikanyama-cho, Shibuya-ku, Tokyo 150-0034
17-6 Daikanyamacho, Shibuya-ku, Tokyo
Daikanyama Address Dice 3F
Summary

This time, we introduced Ceria in Ginza.
Seria has opened stores in other areas as well.
If you find one near you, please visit it.
You will discover something new.
*Note: Images are not the exact store.
Related posts: