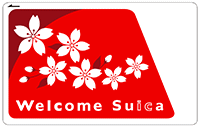 To know waht is a Welcome Suica
Some visitors to Japan from overseas know that there is a prepaid transportation card in Japan.
Which Suica do you need? Normal Suica or Welcome Suica?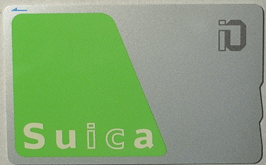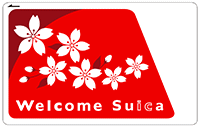 People, especially those who have visited Japan many times for business, know welcome Suica well and use it properly.
It is up to the visitor to choose whether Welcome Suica or normal Suica is good for you.
If you want to avoid the hassle of purchasing and cancelling, welcome Suica is the way to use it.
The normal Suica is available in both named and no-name types. With the no-name type, you can pass it on to your friend who visits Japan next.
Naturally, people who plan to come to Japan many times use the normal Suica instead of the welcome Suica.
The normal Suica is created by paying a 500 yen Suica as handling fee. You will pay a deposit of 500 yen. Also, when you cancel the card, you need to pay a cancellation fee of 220 yen.
Having the card first time, the amount of money in the Suica is 0 yen.
To cancel your normal Suica-card, simply take the Suica-card you wish to cancel to the Midori-no-Madoguchi window.
If you have a charge balance, you will be refunded the balance minus a cancellation fee of 220 yen, plus a deposit of 500 yen.
In other words, it costs 720 yen for the normal Suica creation fee and cancellation fee, but the 500 yen creation fee will be returned to you. The process is a little bit complicated.
If you don't plan to cancel it, Welcome Suica is definitely the way to choose.
Welcome Suica information
it seems that not many people know where and how to get one, so I would like to let you know about it.
For example, the "Welcome Suica" card issued by JR East for foreign visitors to Japan is a good example.
Unlike the regular Suica card, it has a beautiful cherry blossom design on it.
This card was originally intended for foreign visitors to Japan.
No deposit is required as a card creation fee.
The normal Suica card requires a deposit (500 yen) to have the card, but the Welcome Suica does not.
The card is free of charge, so you can take it home with you as your own after your tour. It's good as a souvenir. However, if you leave some money in the card for next time and try to use it the next time you come to Japan, you will not be able to use it because the expiration date has passed.
You need to be careful about that point.
Validity period
Valid for 28 days, 4 weeks, It would be good enough length for a traveler.
There is an expiration date. It will become invalid after 28 days (4 weeks) from issuance.
The remaining money will be lost. It will be Gone!!!
When depositing money, please think carefully about how much money you can use during your trip, and be careful not to overcharge your card with Japanese yen. 
If, on the day you leave, you find that you still have a balance left, they will not refund the balance.
Please find somewhere to use it and spend it up yourself.
You can also use it at Kiosks at airports such as Narita airport, Haneda airport and other airports.
It can also be used at airport restaurants.
If you want to use the Suica again for your next trip, you should buy normal Suica instead.
It requires a deposit(500 yen). It means
It's your choice to have which type of Suica you want.
Where to buy a Welcome Suica card
You can buy a Welcome Suica at the following locations
Narita Airport
Narita Airport Terminal 1 (Narita Airport Station)
Narita Airport Terminal 2 and 3
Haneda Airport
Welcome Suica ticket vending machines at Tokyo Monorail Haneda Airport Terminal 3 Station
Tokyo
Tokyo Monorail Haneda Airport Terminal 2 Station
JR EAST Travel Service Center at Tokyo Station
JR EAST Travel Service Center at Shinjuku Station
JR EAST Travel Service Center at Ikebukuro Station
JR EAST Travel Service Center at Ueno Station
JR EAST Travel Service Center at Shinagawa Station
JR EAST Travel Service Center at Hamamatsucho Station
JR EAST Travel Service Center at endai Station
JAPAN RAIL CAFE at Tokyo Station
How to purchase it?
Find the Vending machine of Welcome Suica.
Touch the screen, the language selection screen will appear, select English or yoru native language.
Next, enter the amount of money you want to make your first deposit, and as soon as you insert the money, your Welcome Suica card will appear.
The deposited money is already in the card, so make sure you don't drop it or lose it.
A note of caution will come out with the card. The expiration date is written on it, so don't forget it.
Credit cards are not accepted when making a deposit. Only cash is accepted.
How to use the system on trains and buses?
Basically, at the automatic ticket gate, touch the touch panel with your Welcome Suica card, and at the station where you are getting off, touch the touch panel with your Welcome Suica card as well. The amount of money that will be displayed when you get off the train will be displayed. You'd better make sure you don't overlook it.
By the way, the amount displayed when you get on the train is the amount after the basic fee and minimum charge are deducted from your balance.
If the touch does not work, the door will be closed. In such a case, go to the ticket gate where the station officer is and show them your Welcome Suica card.
The station staff will check your Welcome Suica card and tell you how to deal with the problem.
Most of the time, this happens when you don't have enough balance.
Touching the card also requires a little ingenuity.
If you try to touch the card face to face, it is less likely to be read improperly.
It is also easy to make a mistake if you have Welcome Suica and credit cards in your wallet.
The basic rule is to take the card out of the case and touch it.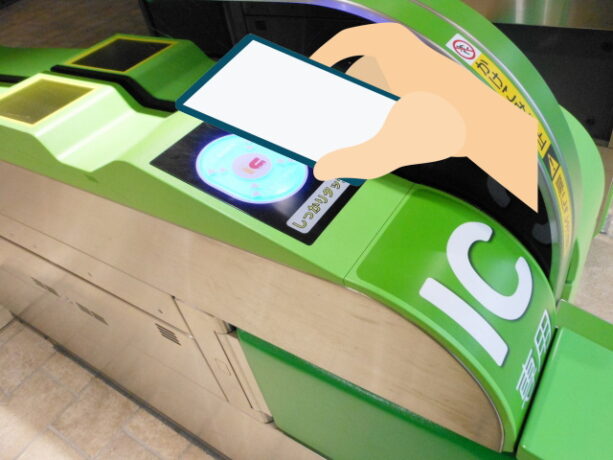 How to check the balance?
You may be wondering how much money is left in your card.
There are many ways to check the amount left on your card.
Check at a ticket vending machine. 
You can check the balance at the vending machine, and you can also view the usage history. Unfortunately, the usage history only shows the date, station name in Japanese, and the amount, but it can help you remember what you did.
It will be displayed at the gate when you get on and off the train, so you can quickly check it at that time. 
Do some shopping at a store where you can use it and check it.
When you touch your Suica to the ticket gate, the notation on the screen may be displayed in English.
Along with "deducted" and "card balance," the important "card expiration date" will be displayed. I don't think there are many multilanguage gate machine at stations like this yet.
I hope you have a good trip in Japan.