It's a little bit late report. I was able to actually try out this Yen Vending machine last December, and I would like to report on it.
Location
It is located inside the Kamakura Music Box shop, a 30-minute walk from JR Kamakura Station along Yuigahama Boulevard.
If you are going by train, take the Enoden line from Kamakura Station to Hase Station, the third stop, and then walk 5 minutes.
It is a really good location in addition to sightseeing in Kamakura.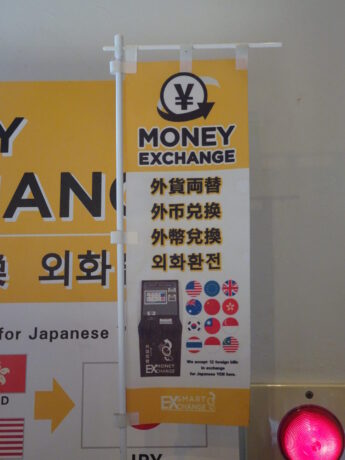 You can find the machine by this flag
Actual transition
It is located next to the entrance of the Kamakura Music Box store.
I've already made a report on the machine.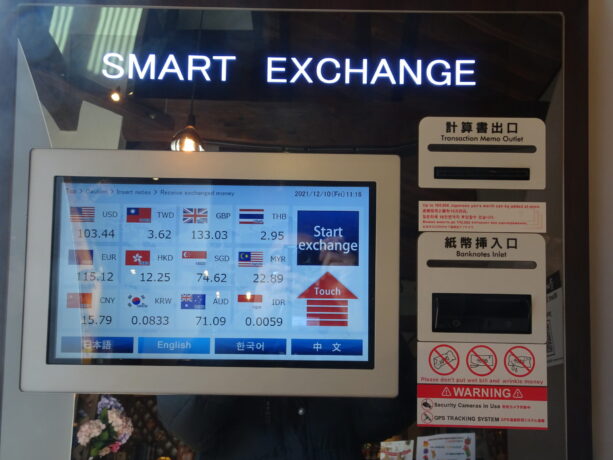 The appearance of the machine
What I received from the Yen vending machine?
I exchanged a $20 bill and got 2,066 Japanese Yen on December 10th, 2021.
I received
2 thousand yen bills
1 50 yen coin
1 10 yen coin
One 1 yen coin
The exchange rate was not very good.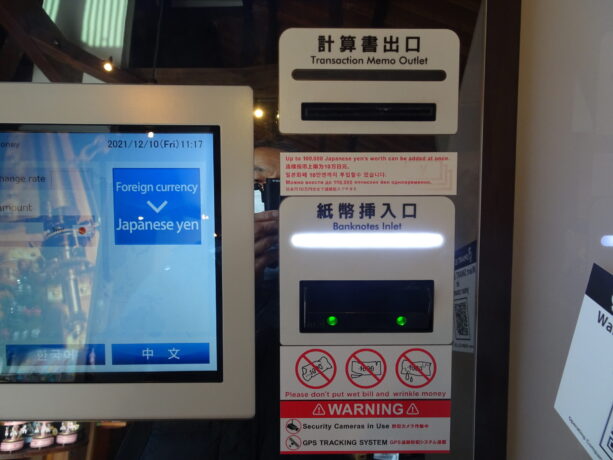 Insert Banknotes and get Japanese Yen here
Echange rate comparison
| | | | |
| --- | --- | --- | --- |
| Country | Unit | Value | Yen |
| 1 US Dollar | US$ | 110.47 | Yen |
The exchange rate at the bank is 103.44. 
It's probably best not to exchange too large amounts.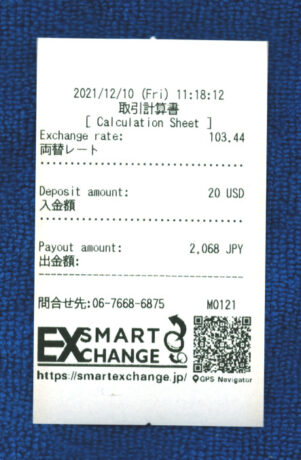 The conclusion
I think it is a good choice if you want to stop by and get some Japanese Yen while you are visiting Kamakura.
For actual usage, check out this post.