Prologue
Until now, the biggest concern when traveling to Japan has been about the Japanese yen, but now, we think, the biggest concern is about masks.
In Japan, the Ministry of Health, Labor and Welfare (MHLW) has changed its policy since March 13th, and we would like to report on this change and the situation in cities.
The Japanese MHLW's view
For your information, the Japanese MHLW's view is as follows
Mask regulations until March 12, 2023
Outdoors, there is no need to wear masks, regardless of any facilities.
Indoors, please wear masks except for cases where distance can be maintained and there is little or no conversation.
Revision of mask regulations from March 13, 2023
From March 13, the wearing of masks will be based on individual judgment.
Points to note
Wear a mask when boarding crowded trains and buses, such as during peak hour
Wear a mask when visiting medical institutions, facilities for the elderly, etc.
To protect yourself, it is effective to wear a mask in the following cases
– Elderly people
– People with underlying medical conditions
– Pregnant women
To prevent infection to the elderly and others, we recommend that you continue to wear a mask when visiting medical institutions and facilities for the elderly.
Mask Wearing Level in Town
Around Tokyo Station on the morning of March 13th, 90% of people walking around were wearing masks.
Also, in front of Shinjuku Station, almost the same percentage, of everyone is wearing a mask.
Many people who are there at this time are company employees, and these people are wearing masks because of the policy of the company and their own judgment.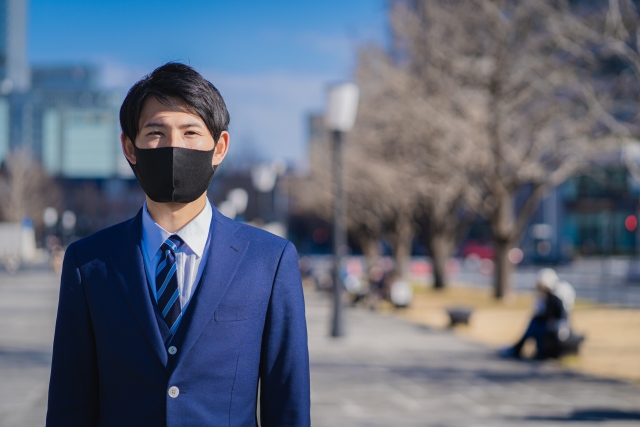 Shops and restaurants
There are various stores and restaurants in the downtown areas of Tokyo, Yokohama, Nagoya, Osaka, etc., and the response is left up to the store's policy.
In many stores, customers are free to wear masks inside restaurants, but the staff must wear masks.
Major family restaurants have adopted the rule that customers are free to wear masks, but clerks must wear masks.
However, there are some restaurants that are completely unconcerned with the trends and do not require either customers or clerks to wear masks. It was also mentioned that the manager of many of these stores hates masks.
As to which is safer, we would say that stores that wear masks are safer.
Transportation: Wearing mask?
On trains, many people still seem to wear them just in case when riding public transportation.
As the Ministry of Health, Labor and Welfare's new guidelines state, it is safer for you to wear a mask on a crowded train. we don't know if everyone thinks so.
It is true that most people (more than 90%) wear masks on trains.
Just look at these masked people, we feel we are still in the middle of the corona.
What about Japanese people of your age?
Many elderly people do not take off their masks.
We understand that many elderly people have pre-existing medical conditions and want to wear masks to prevent them from getting as sick as possible.
In comparison, many young people take masks off.
Especially when young people go to the city at night, they do not wear them at all.
Certainly, a little alcohol will make them not care about wearing a mask.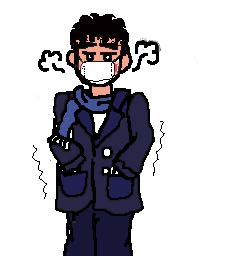 Summary
Certainly, with the new mask guidelines, it has become self-judgmental, so people walking around without masks say, "It's outside, I'm walking around, so I don't have that much contact with people."
"Even when it's hard to breathe when wearing a mask, it's getting warmer in the spring, so I take it off."
Thus, there are still many people in Japan who wear masks.
How do you look to those around you? There are quite a few people who are concerned about this.
This small mindedness may be caring.
You should always carry a mask with you and try to judge your surroundings well and wear a mask in places where everyone else seems to be doing the same.
Related sites