About Anyfone
Anyfone's new service is truly attractive for tourists. Free data access to the Apps, unlimited data, so many prepaid SIMs to choose from!
Free access to 10 Apps included in products with these icons!
Facebook, LINE, WhatsApp, WeChat, Kakao talk, Google Maps Twitter, Messenger, Skype, Instagram
The beauty of Anyfone is that the data used by the well-known applications on your smartphone is considered zero, and you are free to use them.
In other words, if you use Facebook, Instagram, etc. in Japan, you will not be charged for the data transfer.
Google Maps is probably what you use the most when you are traveling in Japan.
This usage is also free.
Normally, you would have to repeat the process of looking at Google Maps, stopping, walking for a while, turning Google Maps back on, and looking at the map, all while worrying about data usage. I can get to my destination while listening to the navigation.
This is good.
After that, I look forward to taking pictures at my destination and uploading them to Instagram.
And it's free to upload the photos to Instagram.
That alone will reduce your data usage considerably.
If you are a smartphone addict, this may be the perfect service for you.
Please refer to the following notes for more information about this service.

[Nippon SIM]
Certain services are not applicable for free data access to the Apps.
[SoftBank]
– Customer information is required to be registered. In accordance with system regulation common to all SoftBank shops, the above registration can be made only from 9:00 AM to 9:00 PM.
– Registration cannot be made for any person less than 20 years of age.
Reservation
If you want to purchase a prepaid SIM, contact following URL.
Process is very easy.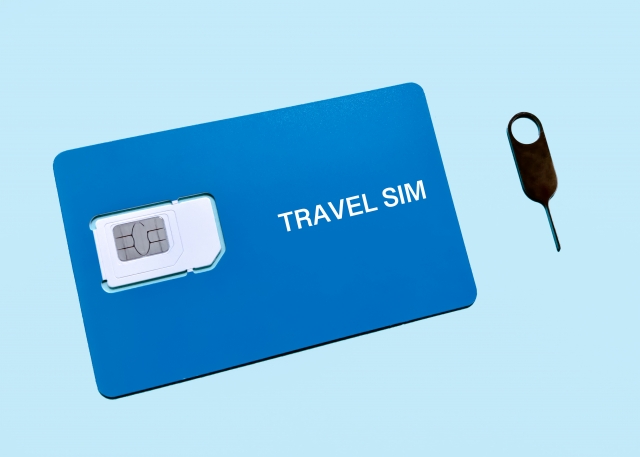 Return of a prepaid SIM
You can return it to each airport.
Pick up of prepaid-SIM
At an arriving area of the major international airport.
Narita Airport

Terminal 1 1st floor
Business hours: 9:00-19:00
Terminal 2 1st floor
Business hours 11:00-20:00
Business hours: 11:00-20:00
Haneda Airport

Terminal 3 2nd floor
Business hours 7:00-22:00
Terminal 3 3rd floor
Temporary closed
Chubu Airport
Temporary closed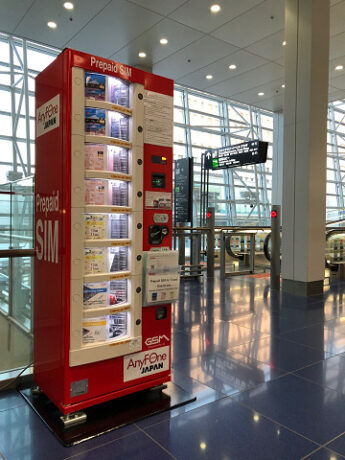 Kansai Airport
Sun, Mon, Tue, Wed
Business hours: 9:00-18:00
Thursday, Friday, Saturday
Open 7:30-20:30
Translated with www.DeepL.com/Translator (free version)
prepaid-SIM rental price
| | | | |
| --- | --- | --- | --- |
| Unlimited | 3days | Multi type | 6400 |
| Unlimited | 5days | Multi type | 7400 |
| Unlimited | 7days | Multi type | 7700 |
| Unlimited | 10days | Multi type | 8250 |
| Unlimited | 15days | Multi type | 8800 |
| Unlimited | 30days  | Multi type  | 9700  |
| 1GB | 7days | nano | 4950 |
| 2GB | 14days | nano | 6600 |
| 3GB | 20days | Multi type | 5610 |
| 10GB | 90days | Multi type | 7150 |
| 3GB* | 31days | Multi type | 4000 |
| 10GB* | 31days | Multi type | 5500 |
Only available on Automatic vending machine.
Additional fee
A contract fee is required.
Daily data limit
1GB per day
And this service is a best-effort type service.
Payment method
You can't pay in cash. No debit card.
Payments can be made only by credit cards.
Number of devices be connected
No information is available.
It may be up to your smart phone.
Contact
GSM Rentafone Pty Ltd. Japan Branch
Business hours
10:00-13:00, 14:00-17:00(Our Customer Support)
10:00 – 16:30(Order)
Address:
3rd floor, Grove Building, 2-17-46 Akasaka, Minato-ku,
Tokyo 107-0052, Japan
Related Information