We've talked about it many times, but when you suddenly need Japanese yen while traveling in Japan, we wonder where the ATM is to get Japanese Yen.
Seven Bank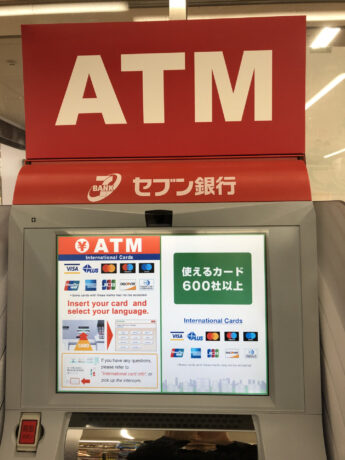 Comparing banks, convenience stores, exchange service companies, etc., Seven-Eleven seems to be the strongest. It may be more like an ATM provided by Seven Bank than Seven-Eleven.
From convenient locations in the city to the train station when you travel within the supermarket and the airport when you arrive. There may be other convenience stores, but it seems that there are many 7-Eleven stores and Seven-Eleven Bank ATMs.
Seven Bank is the banking division of Seven-Eleven, and it is located in various places besides the convenience store Seven-Eleven. If you go here, there is an ATM and you can somehow withdraw Japanese yen using a credit card.
How much you get in terms of the currency depends on how much your local bank and your credit company charge.
It is not possible to determine which ATM service is best regarding exchange rate, but it may be the most important thing to say that Seven Bank is convenient.
Number of ATMs installed

Seven Bank has 26,000 ATMs in Japan.
For comparison, AEON Bank has 6000 units.
Only Japan Post Bank can beat Seven Bank in terms of the number of ATM installations.
The installed location of Seven Bank ATMs
Seven-Eleven shops
Ito Yokado (Super market)
JR main stations
Private railway stations, subway stations, etc.
For more information, please find it in the ATM finder of Seven Bank below and visit it.

Seven-Eleven ATM supports various languages.


The languages that can be displayed correspond to 12 languages.
Currently, all ATMs of Seven Bank, which has more than 21,000 units, support ATM screens, statement slips, and ATM voices in 4 languages when using cards issued overseas, and are available in English, Korean, Chinese (simplified), and Portuguese.
ATM will be convenient for foreign tourists visiting Japan. Further, improve the convenience of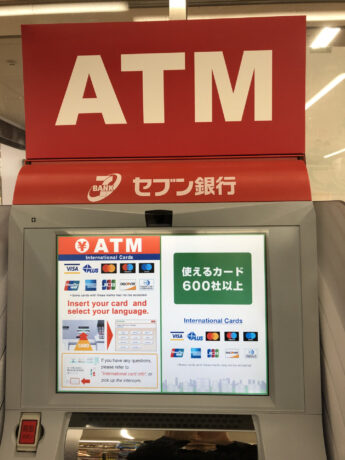 Number of supported languages by ATMs
Added languages are the following:
Chinese (traditional)
French
German
Indonesian
Malaysian
Thai
Vietnamese
Seven Bank will support easier and more comfortable travel with many supports for customers from overseas.
Daiso

In 2021, Seven-Eleven has begun trial sales of Daiso's top 100-yen products at about 200 stores in Kanagawa Prefecture and Hokkaido.
At Seven-Eleven stores that handle these Daiso products, sales of miscellaneous goods, including Daiso products, increased by about 20% year on year.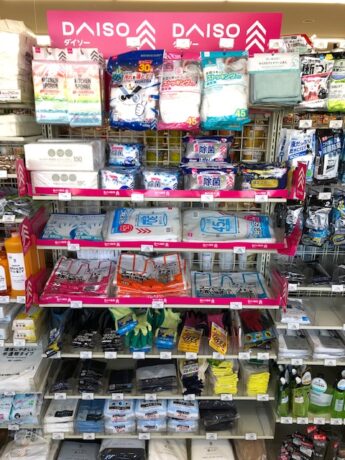 Therefore, from January 2022, Seven-Eleven Japan decides gradually to expand the number of stores handling 100-yen products from the largest "Daiso" products to 10,000 stores, which is about half of all Seven-Eleven stores.
By arranging 100-yen miscellaneous goods that are easy to buy by travelers, the number of customers who buy them will increase, which will lead to an increase in the average sale amount per customer.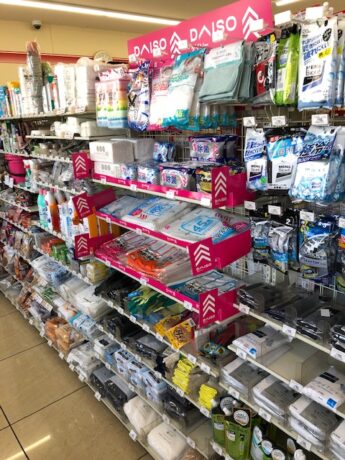 The best-selling products such as disinfectant sheets, paper towels, and draining nets will be lined up at Seven-Eleven stores. So you might not find the specific products.

The decision to stop Free Wifi

The only unfortunate thing is that Seven-Eleven quitted Free Wifi at stores. This service has been discontinued as of March 31, 2022.
It seems that Seven-Eleven has decided because other free Wifi is already available in other places.
Another reason is that young people hang out and smoke cigarettes at the store for a long time, which causes inconvenience to Seven-Eleven customers and neighbors.
We don't think free Wifi is enough yet, so this stop of service from Seven-Eleven is disappointing.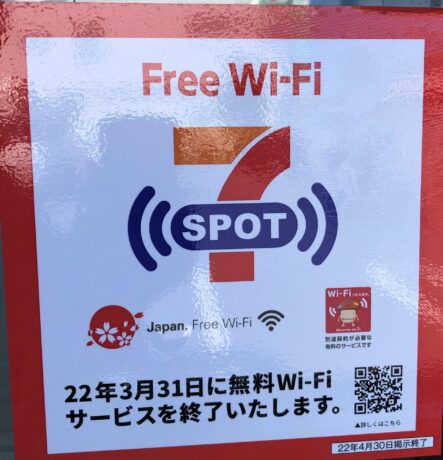 Summary

The strongest convenience store, Seven-Eleven has become a little weaker because of the no support of for free Wifi, but there is no doubt that it is still the king of convenience stores.
If you see Seven-Eleven during your trip, why not stop by?
Related Article
The free Wi-Fi service provided by Seven-Eleven will be discontinued